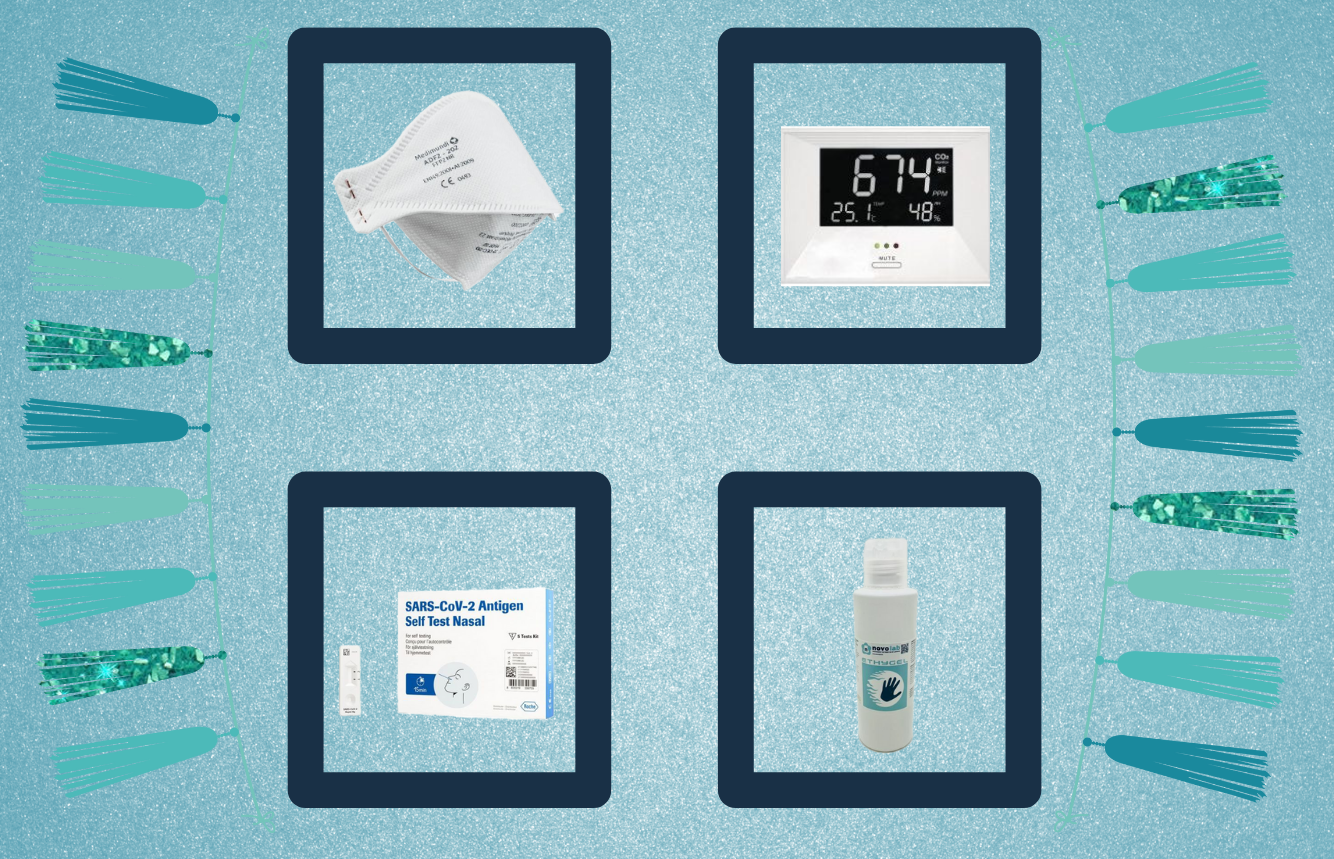 The new year always brings new good intentions. Nevertheless, most of us do not keep them up for long, if we are really honest. Therefore, let 2022 be different and protect yourself, your loved ones and your colleagues! Health is the greatest wealth, but definitely not self-evident during the health crisis we are currently facing. Even two years after the outbreak of the pandemic, Covid-19 has still not disappeared. Moreover, bearing in mind the more contagious varieties that keep popping up, it is more important than ever before to treat each other with care.
With a few small adjustments, we can already make a big difference in terms of safety. Reinforce your good intentions with the face masks, CO2 meters, air recirculators, self-tests and hand sanitizers from Novolab, your recognized distributor for high-quality medical and laboratory equipment (FAMHP).
Breathe easy with the FFP2 masks from Medimundi
To protect yourself and your environment, it is important to minimize the circulation of virus particles. FFP2 masks filter no less than 94% of the exhaled air and are therefore particularly suitable for preventing infections with Covid-19. Medimundi's ADF2-202NR filtering folding mask does even better by filtering out 99.9% of solid and non-volatile liquid particles. Furthermore, the tight-fitting panels on the nose, mouth and chin ensure that inward leakage is greatly reduced. As a result, the FFP2 mask offers a much higher degree of protection than the average surgical face masks, which mainly prevent the spread of your own saliva particles, but not those of others.
The FFP2 masks from Medimundi have been coming down the conveyor belt in Belgium since 2020, when the company Cartamundi situated in Turnhout and the University of Antwerp joined forces. In this way they provide medical professionals, researchers, but also you and the most vulnerable people among us not only with the best protection, but also with excellent comfort. This is thanks to the soft nose foam and the latex-free and stretchable elastics.
Protect yourself and others with the best Belgian FFP2 masks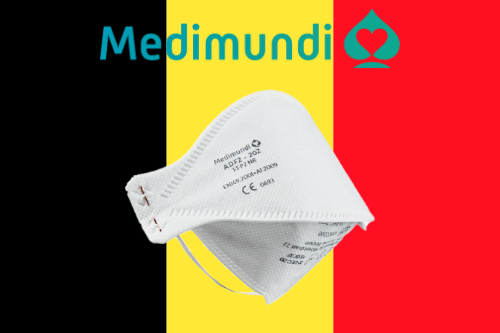 Clear the air with our CO2 meters and air recirculators
From the very beginning of the corona pandemic, the use of CO2 meters has been strongly recommended by leaders worldwide. Why are they so important in the fight against Covid-19? First and foremost, they provide a reliable estimate of the CO2 concentration in the air, and thus of the air quality in indoor spaces, which is ideally below 800 ppm (parts per million). The better the air quality, the better a room is ventilated and therefore the smaller the risk of virus transmission via aerosols. It is precisely those aerosols or small droplets with virus particles that are responsible for the spread of Covid-19. Nevertheless, CO2 meters had already proven their worth much earlier. They draw our attention to good ventilation,which is the best remedy for ailments such as fatigue, stress, concentration problems and headaches.
With the TFA CO2 monitor AirCo2ntrol Life you can easily measure the current CO2 content, the air temperature and humidity in indoor spaces, such as offices, classrooms or even just your own living room. This way you can check at any time whether the CO2 limit value is still below 800 ppm to guarantee clean air. Three LED lights indicate when that value is reached or exceeded, using a color system. At a good CO2 level (below 800 ppm) the green light turns on, at an average value (between 800 and 1200 ppm) the yellow light turns on and at a poor concentration (above 1200 ppm) the red light turns on. In addition, an alarm signal warns when the air quality is at risk and the time to ventilate rooms has come.
Monitor air quality with a CO2 meter
Besides adequate ventilation, active air disinfection is a good solution to prevent the transmission of airborne diseases. With that goal in mind, Biosan developed the UVR-Mi air recirculator which disinfects the air with two germ-killing UV lamps. UV-C light is released from the lamps to wipe out viruses and micro-organisms without endangering the safety of bystanders. You can read in detail how the UVR-Mi tackles diseases such as the flu and Covid-19 in our other blog.
Pursue clean air with the air recirculator from Biosan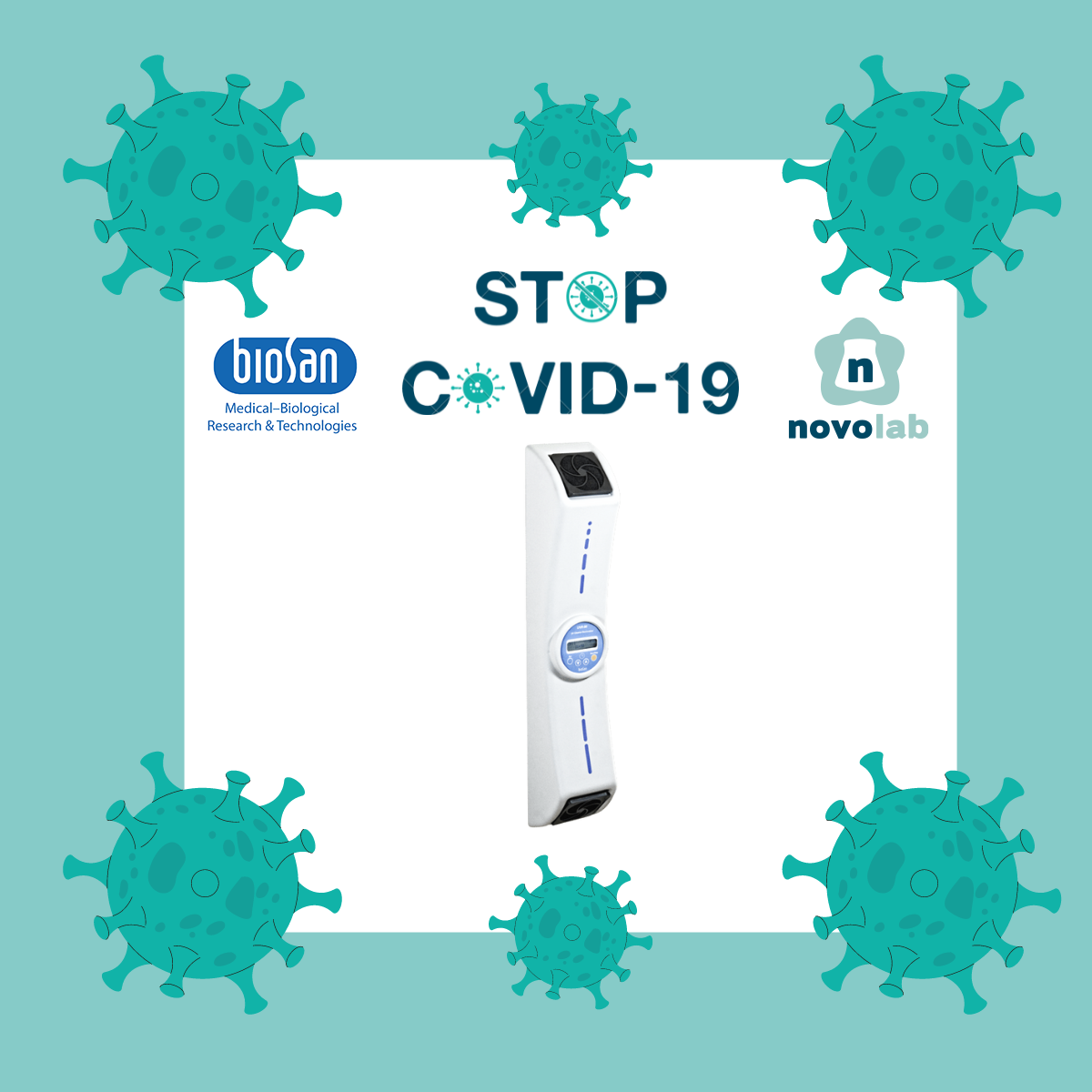 A nose for safety with reliable self-tests
For a long time, tracing infections with Covid-19 was only possible with PCR tests, but in the meantime self-tests have also been on the rise for a while. After putting a shallow nasal swab in the front part of the nose, you can find out for yourself at home whether there is antigen or virus protein in the sample. Self-tests are less invasive and especially useful for detecting infected people with high viral loads, making them a good alternative for a PCR test. The latter is, however, still recommended in case of symptoms or after a high-risk contact.
With the SARS-CoV-2 Rapid antigen self-test Nasal from Roche you can easily test yourself without external support. After putting in the nasal swab, you will have the test result within 15 minutes. The tests are packed per 5 and approved by the FAMHP. That is why they are a reliable means to safely look forward to meetings with vulnerable people.
Meet safely with the self-test from Roche
In addition, Novolab also offers the FlowFlex nasal swab self-test, which works in the same way. The test is CE, TUV and ISO certified and gives the result after 15 to 30 minutes.
Test yourself with the FlowFlex rapid test
Rather not put a swab into the nose? With the Joinstar self-test you can detect infections with covid-19 after 10 to 15 minutes by taking a saliva sample. The rapid test has an accuracy of 95% and is ideal for use with children.
Discover the comfort of the Joinstar saliva self-test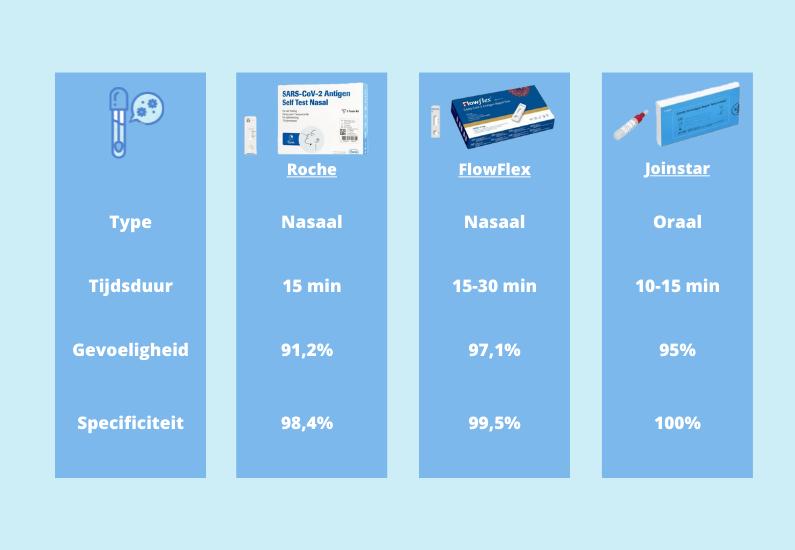 Take matters into your own hands with the Ethygel alcohol gel
A simple, but important basic measure in the fight against Covid-19 is good hand hygiene. After all, bacteria, viruses and fungi are transferred through contact with objects or people without you being aware of it. In addition to washing with soap and water, alcohol gels are also an indispensable product if you are on the road and wish to properly disinfect your hands.
That is why Novolab offers the Ethygel alcohol gel, available in sizes of 300 ml, 500 ml and a handy 125 ml pocket size. The hydroalcoholic gel is ideal for cleaning hands quickly and thoroughly, eradicating all micro-organisms without the use of water. Moreover, it is pleasant to use because it does not leave a greasy feeling and is also gentle on the skin, since it does not contain perfume and therefore does not cause irritation. An additional advantage of the Ethygel is the anti-dryness function, which prevents the hands from drying out, even when used frequently.